MyCCP services are not available on Sundays from 6:00am to 1:00pm.
Login to Canvas for Online Learning
New to Canvas? Instructions for creating your password are here

Previous Canvas User? If you used Canvas last semester, your password remains the same. If you don't remember it, just click the "Don't know your password?" link. Instructions are here.
It is your responsibility as a student to officially drop classes prior to the start of the term if you do not plan to remain enrolled in classes. This applies to all students including those receiving financial aid. Failure to do so will result in tuition and applicable fees being charged to your student account for which you will be held financially responsible. If you drop classes after the start of the term, you will be subject to the College's Refund Policy. For more information, please review the Refund Policy in the College Catalog.
---
The College has been notified of multiple violations of the College's Acceptable Use Policy. Users have been downloading copyright protected materials via their personal devices while connected to the College's wireless network. Users are reminded that use of College provided Internet service is for educational purposes only.

Jody Bauer, VP ITS & CIO
New Email System for College Employees
All College employees will access their email using Outlook, the College's new email system.

If you have not logged into AD on campus, please click here.
Please use the links below to get started.
In order to access your email, you will need to login with your username and password.
Outlook Web Access (OWA) Training Sessions provided by ITS
B2-38
Walk-ins Welcome for One-on-One Help


New Tool for Students and Job Seekers
Designed to help you find the best local job opportunities, Pennsylvania Career Coach helps you find the jobs that match your skills and experience.
Urge federal legislators to support the Pell grant program, an economic lifeline for students seeking an opportunity to earn a college degree.
e2Campus is a service designed to alert the entire Community College of Philadelphia community via text messages to individual cell phones and/or email when situations arise on campus that affect the ability of the campus -- students, faculty and staff -- to function normally.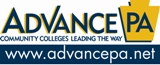 This secure site currently provides students, faculty and staff with world class intranet and internet services. By accessing this service, you acknowledge and agree to comply with the Community College of Philadelphia's Acceptable Use Policy for Interactive Systems